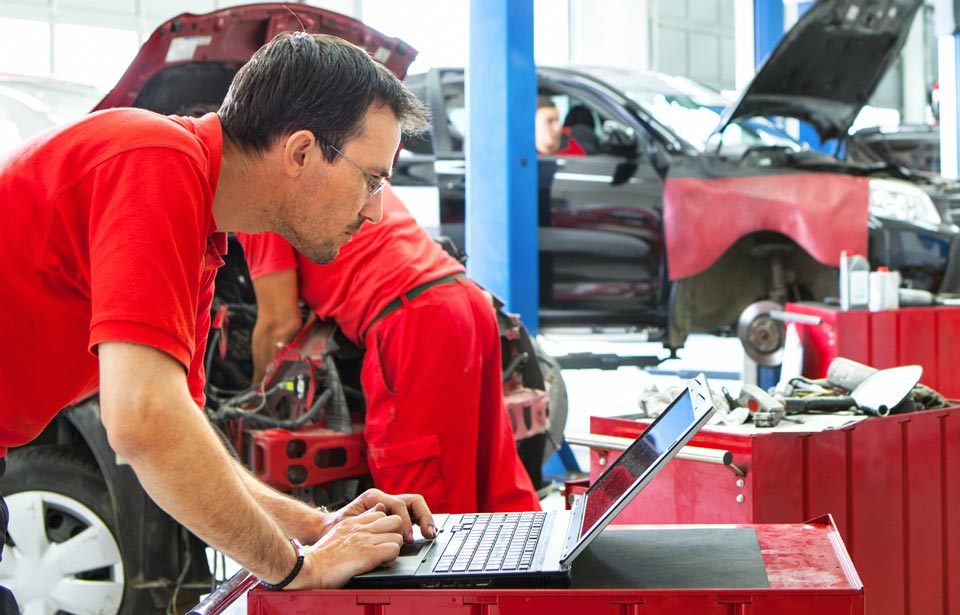 Auto Service Center in Reading, PA
Come stop by the Auto
R

ide Service Center for your next automotive service appointment.
AutoRide Service Center
2526 Centre Ave
Suite B
Reading, PA 19605
Come to Auto
R

ide Service Center to Keep Your Car Running its Best

One goal of every driver is to prolong the life of their vehicle and keep it running as well as the day they bought it. A simple way to protect your car from the wears of time is to stay up to date with the recommended service schedule, by performing routine oil changes, tire rotations, and the like. Fortunately, keeping up with these maintenance needs is straightforward, especially when you come to AutoRide of Reading.
Routine Maintenance is the Key to a Long Vehicle Life
Throughout the life of any vehicle, a number of services from routine maintenance to major repairs will have to be made in order to ensure a long, reliable life. Let our team of professionals handle your automotive needs to make sure that the job is done right, every time. Below you'll find a few of the most common services we perform, but you can always come to us for any of your vehicle service needs.
Oil Changes: This common service is essential to the life of your engine. As oil ages heat reduces its ability to lubricate while dirt clogs the oil pump and passages if you wait too long. Performing regular oil changes helps mitigate those ill effects and keeps your engine running smoothly for years to come.

Batteries and Ignition System: Extreme cold and heat can wreak havoc on your vehicle's battery, and its important to ensure it is in good working condition so you don't get left stranded. And with each start your ignition coil does a yeoman's job of converting electricity into power to start your engine, however it is also susceptible to wear over time. Furthermore, your spark plugs and wires are what allows the combustion to happen at all, so without your entire ignition system in good working order your vehicle is nothing more than a large lawn ornament.

Tires: It is often said that your tires are the only safety feature that actually touch the road. Which is why it is so important to always have everything tire related on the up and up. Alignment services ensure that your contact patch and steering inputs are both predictable and stable. Tire rotation extends the life of your tires by switching up which tires are doing the most work, and once they're worn, replacing them with new tires provides the proper grip and stability needed for a safe drive.

Brakes: Once you get going, it's critical that you can slow down and stop on demand. A faulty or worn braking system is a one-way ticket to an accident, however proper maintenance can ensure you're never in that position. By regularly replacing the pads or shoes, having the rotors and drums inspected, and ensuring the lines are in good condition, you can feel confident that you will be able to come to a stop reliably.

Custom Work: Our team has many auto experts who can assist with lifting your Jeep or truck. Along with installing lift kits our experts can do many custom jobs. Connect with them to learn more!
Why Come to Us for Your Automotive Needs?
Whether you need to bring your vehicle in for a regular inspection, emissions test, or even a major repair, you want to know that your car is being looked after by skilled professionals. Our team of well-trained technicians here in Reading, PA is one reason why you can rely on us to get your car back on the road safely. With their knowledge and our state of the art technology, we offer you the same benefits of name-brand dealership experience, without a big-name price tag.
We Can Handle Routine Maintenance, Major Repairs, and More
While many drivers prefer to perform some DIY maintenance, others prefer to let the professionals handle it. Here at AutoRide of Reading, we pride ourselves on being a full-service automotive center, so there is no job too big or too small for our team to tackle. We'll be sure to take care of your vehicle and get you back on the road in no time
Book Your Appointment with Us Today
Scheduling an appointment with our service center is hassle-free when you take advantage of our online request form. All you must do is provide your basic information, the type of service your vehicle needs, and a time that works best for you. Once it's all submitted, a member of our team will be in touch to confirm the details and schedule an appointment at your convenience quickly.
Your privacy is important to us.
AutoRide of Reading takes your privacy seriously and does not rent or sell your personal information to third parties without your consent. Read our privacy policy.
Helpful Links